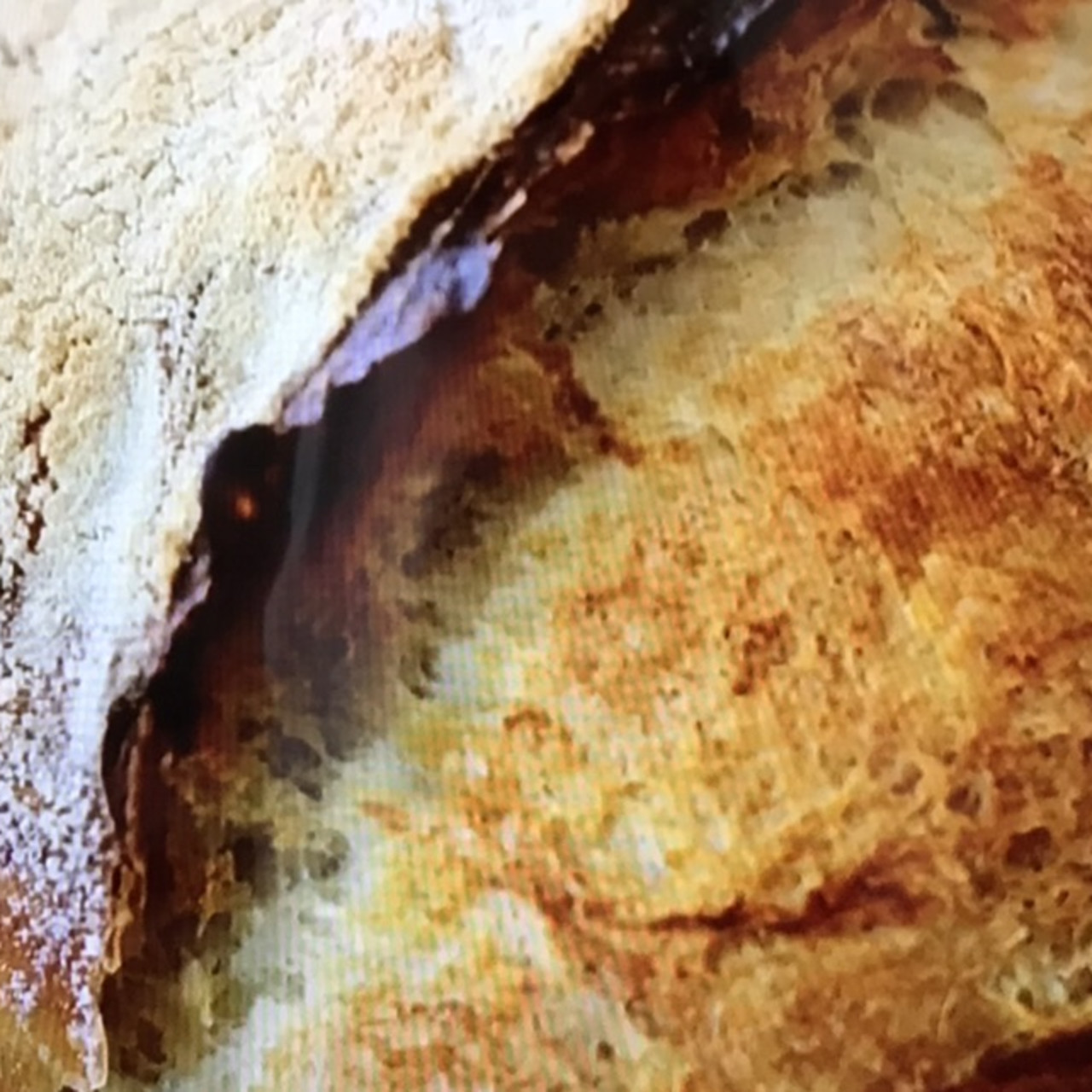 Pour the flour in to a large bowl and then add the yeast to the water, stir and pour it into the bowl.
Add the salt and mix it well – the dough may look a bit under finished, but that is fine.
Bring it together, no need to knead it, cover with a cloth and let it rest for up to 24 hours in a cool spot.
Minimum 12 hours, ideal 24 hours depending on room temperature.
She ready it should look like a batter dough and with bubbles on the top and stretchy.
Remove it on to a lightly floured surface using floured hands and spread into a rough rectangle.
Fold the longer sides so that the end overlap each other and you have a shorter length dough.
Roll the dough by lifting & folding the shorter end on itself then bring the two ends together using flour if needed.
Then pull the dough back a bit and fold the top end back over to make a round shape – repeat a few times till done.
Do not roll too much, just till gets a rough round shape which holds itself.
The transfer it to a baking pot (with lid) which is lined with baking paper.
Lightly dust the bottom of the pan and top of the dough with a little wheat flour(for crunch).
Cover with the lid and rest for an hour or two after which it should have risen by about 2/3rds.
After it has risen, make a fine semi circular cut with a sharp knife mid-way up one of the sides.
Bake with the lid on as it creates a steam chamber to help the bread rise more.
No need to pre-heat the oven, bake directly for 40 mins at 250c.
Take the lid off after 40 mins, and then bake it for another 10 to 20 mins to brown the bread.
Keep it in longer rather than for a lesser time as the browning / bronzing is important.
Remove and let rest on a cooling rack for about 45 mins to an hour.
The bread should tackle as it continues to cook while resting.
Should be done – well cooked bread will give a hollow sound when tapped on the bottom.
Have with olive oil / balsamic / main dish.